Over the years we have sold our Dead Men's Spex  at many shows and there is one cry which rings through our ears "Oh look at those Dame Edna Spex!"
Well we are happy to say that we now have a pair of the real McCoy folks; a pair of certificated Dame Edna glasses with an accompanying letter of verification. So as they say in the antique trade they have an 'impeccable provenance.' The Dame Edna glasses are  a pair of American Optical "Double Star" frames – very sparkly as you would expect. Dead Man dates them to the mid eighties, just as Edna was at her purple haired height! These beauties are going in our collection, we will frame them and perhaps even take them to shows (whenever that will be..) to show people a genuine pair of Dame Edna's glasses.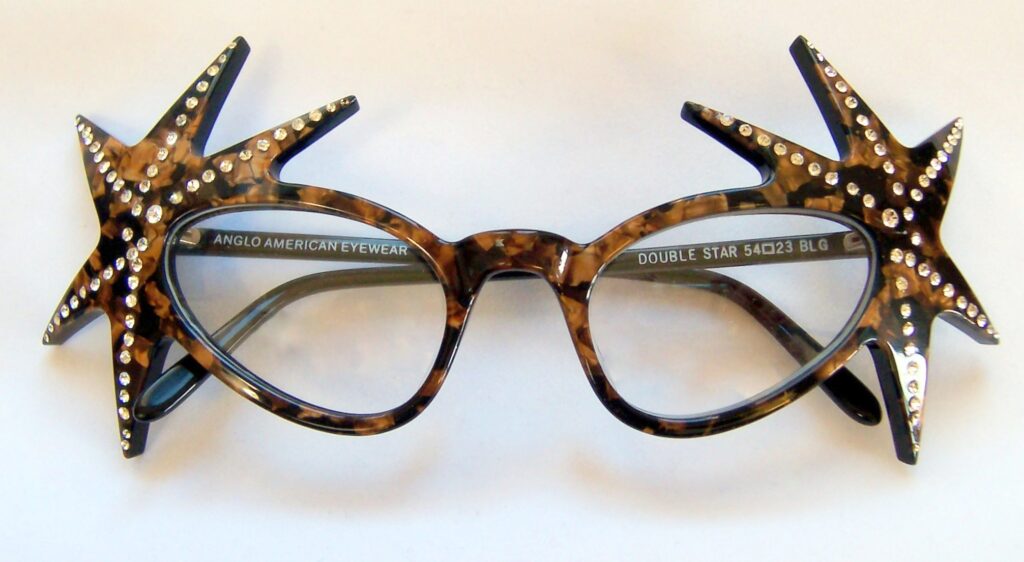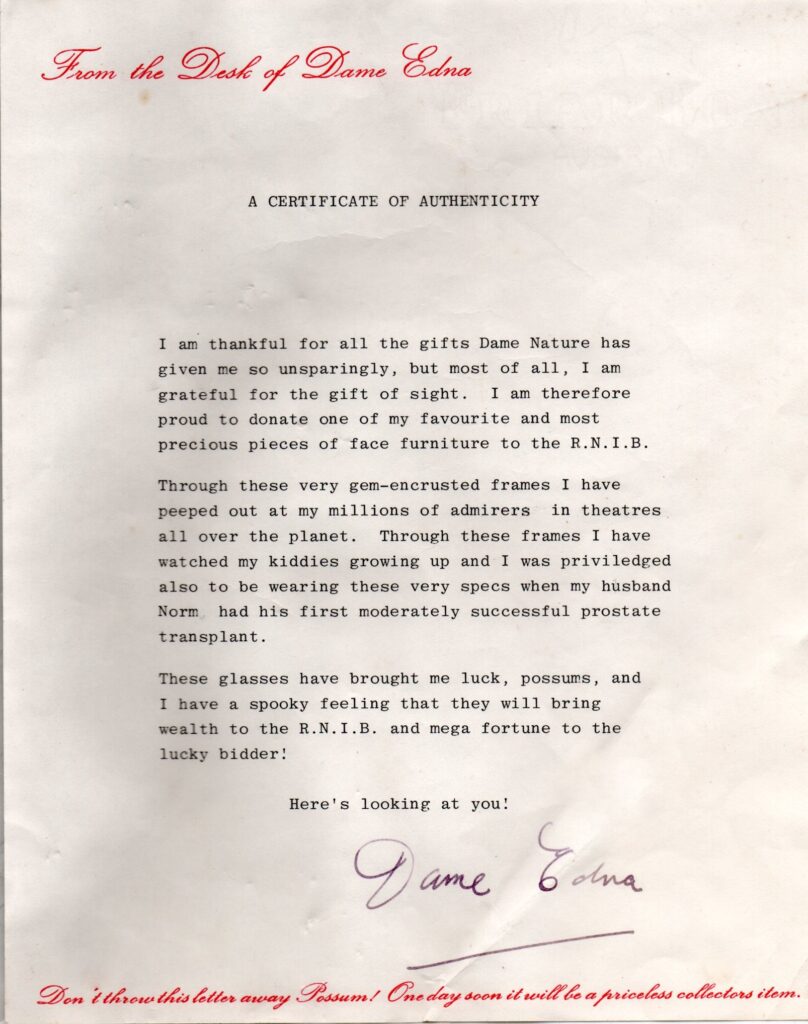 Christmas is nearly upon us and it looks like we will all be hunkering down this year. We have plenty of chocolate in for the festive period -a must have in my book.
Wishing you as good a Christmas as possible in these challenging times and hope that Santa manages to bring you something nice and cheerful.
Lots of sparkly seasonal wishes from Team Dead Man