Vintage NHS specs
The largest online stockist of original NHS frames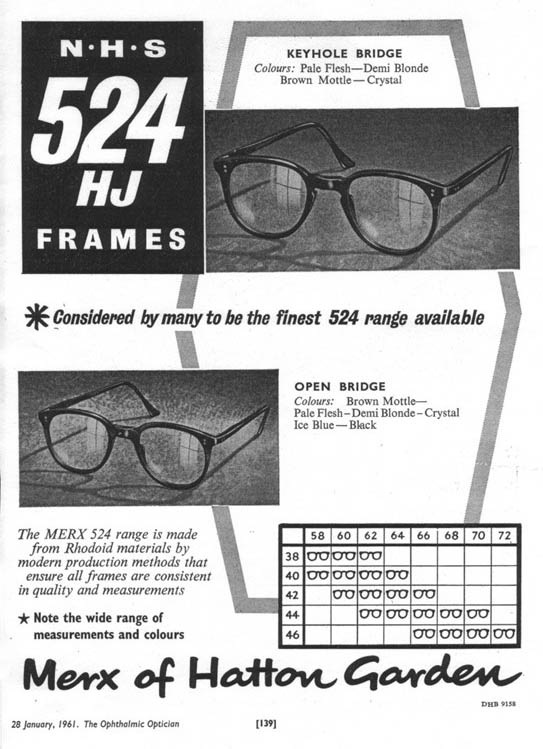 The National Health Service (NHS) is a particularly British institution. Spectacles were supplied free or at much reduced cost to all between 1948 and 1985. They were only truly free to all between 1948 and 1951. Due to the high demand and cost (by 1949 the waiting list for NHS spectacles being supplied was 18 months); it was decided that from 1951 all adults would make a payment equivalent to about £25 in today's money towards their spectacles. This was still dramatically cheaper than private spectacles.
When it came to design and style, NHS glasses came in a limited selection of plastic and metal frames each identified by its own unique 3 or 4 number code. The 524 was the standard plastic frame. Available in children and adult sizes and a variety of colours it was the mainstay of the NHS spectacle range right up until the end in 1985.
Loathed by many of us brought up on them during the 1960s and 70s the 524 has made a spectacular comeback in popularity. Much of this is down to its excellent build quality and timeless design. In many ways it was the inspiration behind many of the chunky acetate frames made popular by the stars of the 1960s such as Michael Caine and Peter Sellers. Let's not forget Morrissey in his gladioli swinging heyday in the mid 1980s. Due to this it is now imbued with some of the magic of these eras.